Overview
Nature has a remarkable way of awakening senses and renewing your thrill for life. Join us on this unforgettable tour and you will have the opportunity to explore some of the most beautiful places in Croatia.
Join us on this unforgettable tour and you will have the opportunity to explore some of the most beautiful places in Croatia. Nature has a remarkable way of awakening senses and renewing your thrill for life.
Our tour will lead you to discover the true beauty of nature. From the low-lying landscapes close to Zagreb, directly into the hills and mountains of the green heart of Croatia - Gorski kotar and Lika.
Risnjak national park, rivers Kupa, Dobra and Gacka, mountain towns Fuzine and Ogulin and at the end the glorious Plitvice lakes are places which will definitely fascinate you with their ancient forests, crystal clear water, wonderful springs and waterfalls, rich wildlife and breathtaking views.
The tour price includes:
3 days
2 overnights - breakfast incl.: Gorski Kotar - Fužine, Plitvice lakes
3 and 4 star hotels
A/C minivan transportation
Experienced English speaking guide/driver
Entrance tickets: Risnjak National Park, Zeleni Vir - Green Spring protected area, Gacka Valley, Plitvice Lakes National Park, Rastoke - The Millers Village
Sightseeing: Risnjak National Park, Green Spring and Devil's passage, Fužine and Lake Bajer, Ogulin, Gacka Valley, Plitvice Lakes and Rastoke
Day 1 ZAGREB – RISNJAK NATIONAL PARK – FUŽINE
Your guide will pick you up at your Hotel in the morning and your journey begins. We head into the Green heart of Croatia, the region called Gorski Kotar where we are going to witness a special natural experience. We will visit the Risnjak national park – named after the big lynx ("ris"), the biggest European wild cat, which is one of the most significant natural phenomena in Croatia with rich and diverse animal and plant world. Getting down from the mountain we will see the spring and basin of the Kupa river and enjoy the clean and crystal – clear drinking water and the fresh air which are always been the trademarks of Croatian highlands. We won't miss an unforgettable experience at Zeleni vir natural reserve with the famous Devil's pass – a canyon above the roaring stream Jasle, often described as a way to Dante's Hell. We will end this beautiful day in the little lake town Fužine. Surrounded by the tranquility of the mountains we will try some of the specialties of the local cuisine before we surrender to the good night sleep. Overnight in Fužine.
Accommodation choice: Agrotourism Japodi / Hotel Bitoraj
Day 2 OGULIN – GACKA VALLEY – PLITVICE LAKES
After breakfast we continue our ride through the unforgettable scenery of continental Croatia. We will visit the town Ogulin, the fairytale town on Dobra River, bellow the amazing Klek mountain where we will hear the legends about the Witches of Klek who gather on the mountain during the stormy nights. Our journey will take us then to the Lika region – a real natural beauty, with its mountains, lakes, rivers and woods is offering some of the greatest natural wonders in Croatia. The unspoiled Gacka River is stretching along the Gacka valley and offering great number of cultural and natural beauties. This clean beauty is among best known trout sites in the world. Traditional architecture on water can be seen in old mills and on rural household we will try traditional culinary specialties of this region: cheese from Lika, the fresh trout and young lamb. We'll finish this day coming to the Plitvice lakes, the most famous national park in Croatia where we are going to check into our Hotel and rest for tomorrow's exploring of this natural wonderland. Overnight at Plitvice lakes.
Accommodation choice: Hotel Degenija / Pansion Miric
Day 3 PLITVICE LAKES – RASTOKE – ZAGREB
Today we are going to discover why million people every year visit this pearl of world's natural heritage that is on the UNESCO World Heritage list since 1979. We will walk along the majestic string of sixteen cascaded lakes connected with beautiful waterfalls and admire how the Lakes change its colors from emerald green to azure blue. Delighted with this timeless beauty we are heading back to Zagreb and on the way back we will reveal you the last secret and beauty on our trip and that's Millers Village Rstoke or the "Little Plitvice", situated at the Slunjčica River which is spreading around the little village and creating a series of small lakes and picturesque waterfalls. Our trip ends in the evening when we are coming back to Zagreb.
Destinations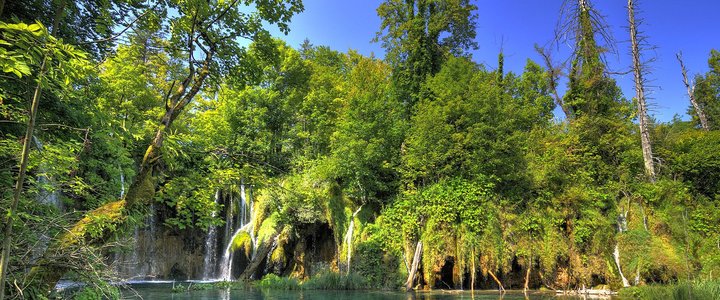 National park with more than million visitors per year from all around the world.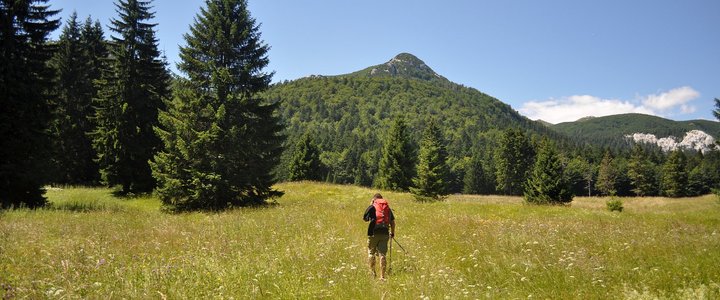 Heaven for outdoor enthusiast - thick forests, meadows, wildlife, home of bears and other wild animals...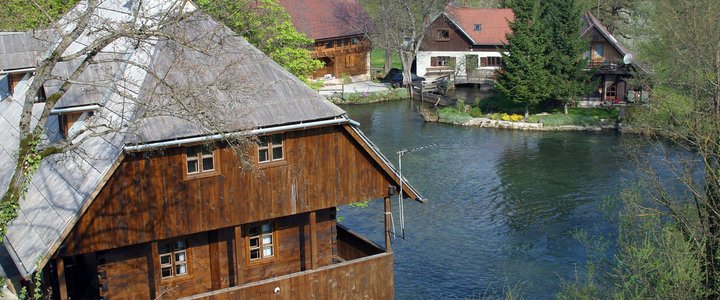 Play of the nature created Rastoke and its amazing waterfalls, clean air and trouts.
Price per person
Private tour
Persons
Price
2-4
1490 €
---
On your request, we can easily accommodate private groups larger than capacity specified in our price list.
---
All prices are expressed in euro and all specified prices are based per person.
If you would like to customize your Croatian tour (eg. add new places, extend your stay), please feel free to contact us at igor@zagrebtours.com so we can make an offer that fits your wishes.
Additionally, we also offer transfers from Venice, Budapest and Wien airports.
Word of Mouth
We are 6 mature aged people from Australia. We were looking for a private tour seeing some of the countryside of Croatia with a driver/guide. We were not sure what to expect but I can honestly say our 3 days with you Davor were just magical. You were a most professional guide, providing just the right amount of interaction & leaving us to ourselves. Your knowledge of your country was outstanding and we learnt so much from you. Our history buff Derek loved it. You had a great sense of humour & you even laughed at Pauls corny jokes. The itinerary was fantastic, seeing the mountains, small villages & the wonderful Plitvice Lakes. The accommodation was firstclass & what can I say about the food - we are still talking about it. We even have photos to prove how wonderful it all was. My initial contact with you via e-mail was most informative & professional. We would have no hesitation in recommending you Davor & your company to any person wishing to tour with you. Feel free to pass my email address onto anyone who might want to use me for a reference for your company. Thankyou for the opportunity to speak on your behalf, Barbara Hinchliffe
---