Venice
Venecija - La Serenissima
Venice, the La Serenissima, "the most serene" is one of the few cities in the World that can truly be described as the unique one. This floating city is built on 118 small islands and over than 170 canals and more than 400 bridges. The city's 'main street' is the Grand Canal, which passes each of the six city districts.
Venice is the city of great history and fabulous monuments; a place where the spirit of the past runs under every bridge and awaits behind every corner. Although it may be small, Venice offer a seemingly endless list of art venues, architectural masterpieces, cultural activities, and of course shopping and enjoying famous Italian food and wine.


---
Trips containing this destination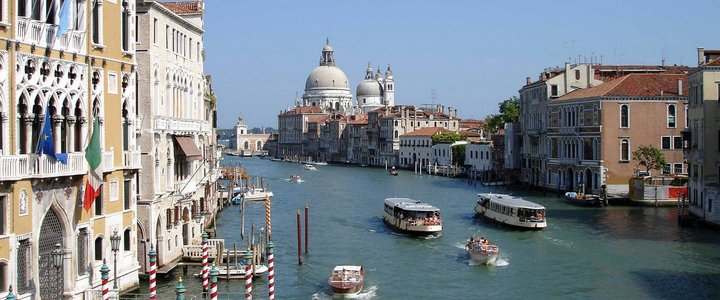 Original Zagreb Tours tour from Venice to Dubrovnik. Italy, Slovenia, Montenegro and Croatia in thirteen amazing days along the stunning coastline. Join us and discover the magical beauty of the Adriatic.