Sarajevo
In December 2009, Lonely Planet listed Sarajevo as one of the top ten cities to visit in 2010.
Sarajevo is capital of Bosnia and Herzegovina and it's located in geographical centre of the country. River Miljacka runs through the city surrounded by five mountains - Jahorina, Bjelašnica, Igman, Treskavica i Trebević. The city is famous for its traditional religious diversity, with adherents of Islam, Orthodoxy, Catholicism and Judaism coexisting there for centuries. Due to its long and rich history of religious diversity and coexistence Sarajevo has often been called "Jerusalem of Europe". Sarajevo was the first city in Europe and the second city in the world to have an electric tram running through the city. Nowadays, Sarajevo is regional art centre, with its Sarajevo Film Festival visited by many famous film people including Bono, John Malkovic, Nick Nolte, Daniel Craig, Michael Moore, Micky Rourke and Kevin Spacey.
---
Trips containing this destination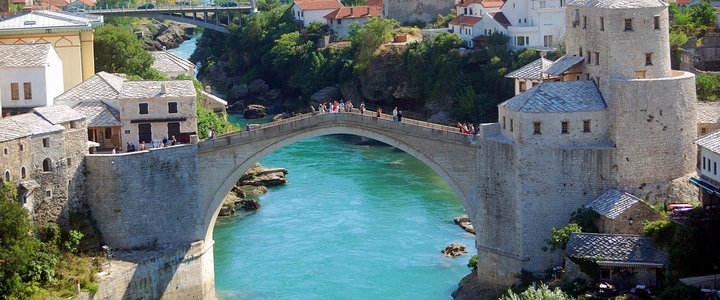 One trip, two intriguing countries and many different cultures; Join us and experience the treasures and unique gems of Croatia and Bosnia & Herzegovina.