概况
欢迎加入我们,体验最受欢迎的克罗地亚一日游。一起来探索1979年被联合国教科文组织列入世界文化遗产名录,每年都有数百万游客前来观光的世界明珠。
欢迎加入我们,体验最受欢迎的克罗地亚一日游。一起来探索1979年被联合国教科文组织列入世界文化遗产名录,每年都有数百万游客前来观光的世界明珠。观赏壮丽瀑布连起十六个湖泊的奇景,感受克罗地亚大陆与海滨的奇妙融合。永恒的瀑布美景随着四季轮换而变化万千。这一绝美的自然图画已经变换了几千年,而每一个画面都美得令人窒息。您可在此观赏78米高的瀑布倾泻而下,激起色彩明艳的彩虹,探寻湖水如何由鲜绿转为蔚蓝。欢迎您尽情欣赏千条银链般的瀑布,享受清新纯净的空气,尝试在阔扎克(Kozjak)湖漂流、泛舟,观赏当地独有的动植物,品尝利卡当地的美食。您可以在有标注的18公里山径中徒步旅行,感受毫无污染的田园风光;您还可以乘坐电船或小火车,轻松观赏沿途美景。十六湖区距萨格勒布仅两小时路程,所以请千万别错过这片领全球旅客魂牵梦绕的美景。
在前往十六湖的途中,我们将在拉斯托克短暂停留,参观人们称为"小十六湖"的磨工村。拉斯托克位于斯卢奇河口(Slunjčica River)。斯卢奇河越过孔石的阻碍,渗入科拉纳河,形成数个小湖泊和许多如画般的瀑布。亲历这段自然遗迹之旅,您可以读一读大名鼎鼎的文献作家及旅行作者阿道夫·韦伯·特卡尔切维奇描写的1860年罗马许愿池之旅,将两者一较高下。您还可以领略到自然奇景与人类数百年技术成果——如17世纪的旧工厂的奇妙共存。
十六湖区遍地美味,欢迎您享用刚刚捕捞上来的新鲜鲑鱼,著名的利卡牛羊肉、鹿肉和当地餐馆的其他招牌美食,令美味和美景和谐相融。
走运的话——我们还有机会看到水獭,观察他们在河堤洞穴里或拉斯托克的石矶上搭建巢穴。
标准出发时间为8:30,早于您的预订时间,可根据您的意愿作出调整。
团费包括
● 交通工具:空调轿车或面包车
● 门票:十六湖国家公园和拉斯托克——磨工村
● 友好的"萨格勒布之旅"英语导游及司机
注:国家公园部分景点或于冬季因水位过高和降雪等原因不对游人开放。
目的地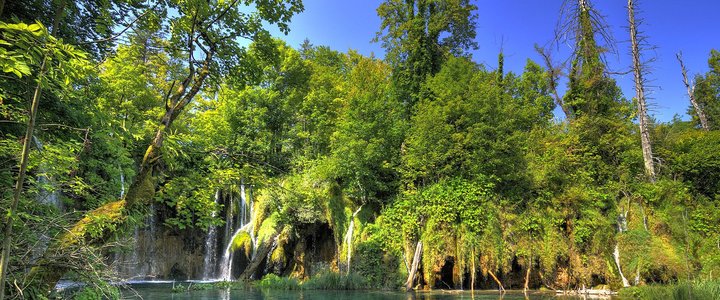 每年都有全世界数百万游客造访的国家公园。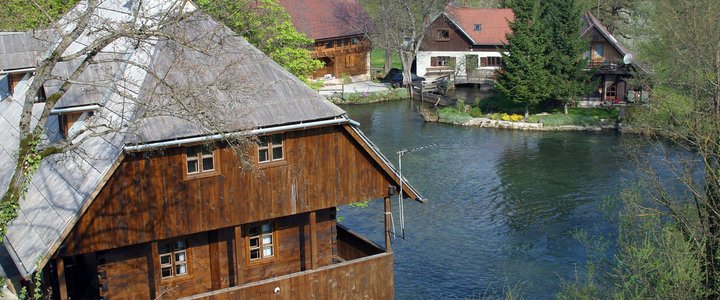 欢迎来到拉斯托克游玩,观赏自然创造出的美丽惊人的瀑布、纯净的空气和肥美的鲑鱼。
最低价格
私人
人
价格
2
210 €
3-4
160 €
5-6
140 €
---
所有定价均以欧元表示,全部报价均按单人计算
如果您组织的旅行团多于价目表所示人数,请随时联系我们 igor@zagrebtours.com 我们将提供相关方案,以满足您的心愿
口口相传
It is a amazing tour! Our tour guide, Davor arrived on time to pick us up from our accommodation. He provided us lots of information about Croatia, including her history, legends and wars. The lakes are spectacular and breathtaking. It is the most beautiful national park we have ever seen. Along the walks in the Piltvice Lakes, Davor told us about the formation of lakes. He is such a wonderful and passionate tour guide! He recommended us a nice restaurant (Restoran Degenija)for lunch. We enjoyed the grilled trout and pizza. On the way back, we made a brief stop at a small town called Rastoke. An old village lady showed us how they made use of hydro power to move the mills. It's fantastic and what a wonderful experience for us and our children (aged 10 & 11). Thank you Davor!
It was a woundrfull. 5 star points!!! I was alone that day. We was not ride much around city, but we was spouken so a lot!!! I asked about everythig, Policy, economy, history, lenguage, and ofcouse about people and city! The toure in the end take 5 hour. We fineshed at 10 p.m in a apper town, with the glus of bear and hearing life meausic! Bruno, Thanks a LOT Amasing tour, amasing person!!! Не смотря на то что я был один, мы все таки поехали. Это стоило на 40% дороже, но в итоге я получил в 5 раз больше! Тур продлился не 2 а целых 4,5 часа. Я распросил Бруно обо всем на свете! А закончили мы в верхнем городе, уже пешком с бокалом пива, которым УГОСТИЛ меня Бруно. Все еще разговаривая о том как и что и где о хорватии и в целом! Отличный вечер, спасибо огромное Бруно!
Many thanks to our guide Jakov for making the day so great. He was courteous, thoughtful, and very informative about Croatia's history. What a beautiful and amazing place to visit! Jakov also made many great recommendations for places to see in Croatia and restaurants to visit while in Zagreb.
We were very pleased with Zagreb Tours, following our recent visit to Plitvice Lakes. We worried that we wouldn't make it, because our flight from Dubrovnik had been cancelled. We contacted Davor to see if we could possibly go at 9 instead of 8:15. He told us "No problem" gave us his mobile number, so when our flight was delayed the next morning, we contacted him right away. Our guide, Tomas, was waiting, but he was very kind and told us it was fine, and to take our time and change into warmer clothes. He was very nice, and knowledgeable, and pleasant. We enjoyed every minute of our tour, and the park was absolutely stunning in autumn. The temperature was perfect and there weren't too many other tourists on the paths. Tomas's pace was great. We will recommend this tour.
A brilliant tour that really is a must if you visit northern Croatia. The place was beautiful even though it poured with rain. Our guide Jakov was very knowledgable, friendly and even helpful with questions about what we should do with the rest of our time in Croatia. Note it's probably a good idea to bring good trainers or walking shoes for the slippery pathways near the lakes. Would 100% recommend. Thanks
Loved the tour our family took with Jakov to Plitvice Lakes! He picked us up at our hotel in Zagreb and kept us interested, during the drives, with loads of information about the history, geography and people of the area. Thoroughly enjoyed his company and was impressed with his knowledge! The Lakes were beautiful, even in Winter. We could actually see more of the waterfalls because the plants hadn't leafed out, yet. We also stopped at Rastoke, a most impressive water mill village. Can't recommend this tour enough, and very glad we didn't try to go to the park without our great tour guide!
Although the weather was really bad with heavy snow, the tour was remain unchanged, with the comfortable small group size we were able to view the lake in the winter view which is something unique. Davor tried his best to show us as much as possible for the beautiful Pitvice Lake and even walked down to the path whereby not so much tourists were doing this in the critical weather. He is interesting, positive guide and drive really carefully in the snowing day. Appreciate everything that Davor did for us:P Cheers ! Cheng
It was a great trip with our guide. He was an awesome guy. He picked us up on time in front of apartment and he was like a history teacher :) Seriously I have learned a lot from him about Croatia & Balkans' histories and cultures, I have ever known.The Plitvice lakes were awesome and if you go to Zagreb, you should obvious visit there. While we were there, the park was under the snow. Despite the snow, it was very beautiful. I think if you visit there in the spring, it can be better for walking in the park. Please, dont forget to have a pairs of sneakers to fo the this park. Special thanks our guide ( Jakov Radman ). Enjoy the nature.
My husband, Jim, and I had a wonderful day tour of Plitvice National Park with Jakov It is an amazing park with many lakes and waterfalls and Jackov included the history of the park along with the history of Croatia and the area. We highly recommend Zagreb Tours to you. Sherry Horan
Excellent! We are experienced travelers and had many tours. This tour was one of, if not the best. Our tour guide, Igor was so kind, intelligent, organized, and accommodating. Igor tailored our visit based on our fitness abilities which allowed us to see all 16 lakes during our visit. Igor was always telling us history of the area and answered any questions we had. I HIGHLY reccomend this tour. I plan to tell my family about Zagreb Tours so they too can have such a great experience!
At the last day of my visit to Zagreb I visited the Plitvice Lakes and now I am happy that didn't miss the chance to see that wonderful "gift of the nature". The lakes were great, amazing... Our guide Jacob was one of the best guides I had ever seen. He told us a lot about the lakes, was very kind and friendly.
What a wonderful experience. Being picked up and dropped off from our hotel was a big convenience, the transportation was great. We truly enjoyed touring the lakes and gaining some history and information along the way. The lakes are spectacular and should not be missed!!! It was also nice to stop at a restaurant for lunch after our tour where we had guidance on what to order for a great Croatian meal! Stopping at the mills was really cool to see, such a wonderful area that we would not have seen or experienced otherwise (if not with this tour). Jacob was a fabulous tour guide from start to finish and gave many great recommendations for other things to see and do in Zagreb and when we make it back to Croatia again! This was a wonderful experience that the 4 of us (25-27 year olds) would highly recommend and suggest to visited to Croatia! A+++
This trip was the highlight of our 9 day trip in Croatia. Pictures cannot capture the beauty of this place. Our guide, Igor, made the day perfect. We have been on many, many tours through the years and he was the best we have ever had. He was friendly, easy going and easy to work with. He tailored the day to our every desire. He was incredibly patient even though he had to wait for us (to take pics) repeatedly. Truly, there was not one thing that he could have improved on.
My dad and I took this tour and it was absolutely amazing. Our tour guide, Jacob, gave us great information about everything and took us to see all things breathtaking and let us look at the beauty of things usually unseen. We had a great time and we would like to say thank you for everything Jacob! Take these tours and you will surely find the true quality that Croatia has to offer.
My wife, daughter and I just spent a wonderful day with Davor showing us around fabulous Plitvice Lakes. More than the tour itself, Davor prove to be a very attentive guide and we felt we have made a new friend in Zagreb. I would venture to say that we got to know more aspects of Croatia from him then we would have gotten from any other "regular" tour. We recommend this tour highly.
We went on the tour with Igor on the weekend and would just like to say thanks for a fantastic time. It was great to be in a small group, which meant that we could ask lots of questions as curious tourists. We were a young group so we could walk fairly briskly throughout the day. This meant that we saw all 16 lakes on the day. The weather was quite overcast but still beautiful - all the more reason to come back and see it in a different light. Thanks Igor for a fantastic day out!
It was a wonderful day trip. Jakov our guide was punctual and friendly, spoke good English, drove well, explained everything clearly, cooperated willingly with our requests for toilet stops, and accompanied us to a very good place for a late lunch. The lakes and waterfalls are extremely impressive, and with Jakov's guidance we were able to enjoy every aspect of the experience. Your price was not expensive at all, considering that it included everything except lunch. It was a good experience to hear from a modern Croatian person the details of Croatian geography and history both ancient and modern. Paul and Michiko
Hi Igor, Thank you again for a wonderful day at Plitvice! You and Davor have a great company and we wish you success in the future. All the best, Mary and Chris
We had just a wonderful time at national park. Thank you to arrange us the private tour, this national park is main part of our travel. Davor, thank you for your great guide. You know almost all about the park, so we were pretty lucky!!! You brought us very quiet place, no big group there. It was very quiet and calm. If we go the park by our self, it'll hard to find out there. We saw so many lakes and falls, and water was so clear and beautiful. Your explanation about the park was very easy to understand. Anyway, again thank you very much. If you have a chance to visit Japan, please contact me. Let you know about nice place in Japan. Best regards Naoko
We visited the Plitvice Lakes and Rastoke. Beautiful place with such clear water. We had a great time. Igor our guide was very knowledgeable, pleasant and considerate. He took us around all the lakes. Although one can take a bus to the lakes, it is really much more relaxed and hasslefree to join the tour and to be driven there by a comfortable and clean car. We will recommend this tour to all those who love natural beauty.
My family and I went with ZagrebTours for a day trip to Plitvice Lakes, and I am so happy we did. It was an amazing experience. Our guide Igor was incredible, he made the trip a lot of fun, he is very knowledgeable and told us a ton of information about Croatian history and Croatia in general. The van was also clean and comfortable. And the boat ride across biggest lake was incredible; the landscape is so beautiful. We will be recommending the tour to family and friends.
My husband and I visited the Plitvice lakes the 13th August 2011 with Jakob. Really, it's a wonderful place. Unfortunately, the guide service wasn't so. The guide was in hurry to finish the tour by the lakes and hardly gave explanations. It was very stressful. At the end of the tour, he left us alone without any explanation about when we left or if we could eat something. Fortunately, a travel companion (William) helped us and avoid a confrontation with the guide. Really, he thought he was very smart and the other very silly. We arrived to Zagreb at 17.30. Usually, these tours finish at 18.30 or 19.00. Why such a hurry and stress? We had never experienced such a disaster guide service. This is not a guide, but it's only a driver, who went with us along the lakes without any professional skills or empathy. The tour price doesn't correspond with the service received. The rating of the tour is the next: place = 5, guidance = 1.
Davor, Thank you very much for your trip arrangement. It was truly a wonderful experience to visit the World Heritage. Also, thank you very much for your kind advise to visit Zagreb. We followed the exact route that you showed us and could see most of the important sight seeing places within short period of time. My wife and myself became big supporter of Croatia and would like to visit again. Also, my colleagues in the office are much interested to hear the story of Croatia and many of them showed interest to visit there. Hope your country and, off course, your COMPANY would have wonderful future. Thank you and hope to visit again soon Tomi / Maho
My wife and i and our 2 children had the pleasure of seeing Plitvice lakes on the 15/6/2011. It was an amazing experience which we enjoyed very much. We have been on many tours as a family all over the world but we have truelly never had a friendlier, more knowledgable and generous tour guide than Mirko. He made us feel more like family than just tourists. All in all, a wonderfull day and next time we come back to Croatia i hope that we can catch up with Mirko for a drink and another tour of course. Thankyou again. Many thanks.
For those that travel to Croacia and love nature, you shouldn´t miss the trip to the Plitvice Lakes. It´s less than 2 hours from Zagreb and during the journey while you enjoy the views, the guide tells you a bit about the history of the country. Then, there´s a beautiful walk through the woods, around the many lakes and wonderful waterfalls.. Also, a short boat trip through a lake... Finally, a visit to the a beautiful town called Rastoke. Ah! and take the guide´s tip and try the fish in a local restaurant!
Nous sommes allés aux lacs Plivice le 6 juillet, et ça en valait vraiment la peine! Je conseille à tout le monde l'endroit et l'excursion. Nous étions 7 (dont un bébé, 2 enfants et 2 retraités!) et tout s'est très bien passé: le départ depuis notre hôtel, le voyage en monospace climatisé, la ballade dans le parc, un arrêt à notre demande pour gouter à la spécialité du coin (du poisson)... Mention spéciale pour notre guide Yakob qui nous a fait partagé son amour pour son pays. Il nous a appris plein de chose sur l'histoire, l'économie, la vie croate... si bien que les trajets aller-retour ne nous ont pas paru si longs. Merci donc Yakob pour cette journée inoubliable et merci Davor pour l'organisation!
What a great day! My wife and I recently toured Croatia and what a wonderful country it is with so much to see and do. As part of our tour I arranged with Davor a day trip to Plitvice Lakes. Everything went smoothly from the organisation of the day to the informative and pleasurable experience of being in such a marvellous environment. Davor is extremely knowledgeable about the lakes and the environment and history of Croatia. He listened and provided the information in which we were interested. The lakes are a gem and a must visit as is Croatia. I have no hesitation in recommending Davor and his company if you are planning to have a holiday in Croatia or the area in general. I found it of great benefit to contact the tour operator directly as we were able to communicate one on one and therefore satisfy my requirements and expectations.
Davor, I just returned home yesterday and want to thank you for working with us to get us to see Plitvice Lakes, especially leaving at 6 AM and returning back to our bus by 1 PM. That's the kind of service that makes a company special. Yakov was great and our trip fit in perfectly with our scheduled tour. Many people who were afraid to accompany us to see the lakes because they were afraid we would miss our connection with our original tour were very disappointed that they didn't join us after all. I gave your e-mail address to many other people on the tour for their return trips to Croatia and for their friends who are considering going to Croatia. I have a friend who is definitely planning on visiting Croatia in the near future. You can be assured they will book with you. What a fantastic country you have and such an accommodating tour company. Word of mouth recommendations go a long way. Many, many thanks.
A most excellent tour. It was quick and hassle free to organise, the communication was prompt and clear. The van was very comfortable and the company was excellent. Our tour guide, Igor, was more of a friend than a tour guide with excellent knowledge of the area, he was enthusiastic and helpful, and he looked after us very well. Rastoke is an amazing and beautiful village constructed amongst cascading waterfalls and was definately a highlight. Plitvice itself is an amazing and unique natural wonder of the world and is definately a must see! We thoroguhly enjoyed this trip and highly recommend this tour (and all other tours operated by this company) to everyone visiting Croatia! Thank you very much!
It brought me a very good memory to see such beautiful lakes and falls, with the guidance of Igor, we all four get the feel of a safe and fantastic day in Plitvice.
Me girlfriend and I visited the Plitvice Lakes,we were just the two of us and our guide (Igor), so we could enjoy the lakes as we have a very nice conversation with the guide which was very kind and had a great knowledgement of the lakes and their history. It was a very good time and I really recommend this wonderful of the nature to all the people.
The trip was well organized and the tour guide was very knowledgeable. I especially like the small group so the tour guide can stay focus. We had a great time and will come back to join another tour.
We were: voiceless, impressed in front of these amazing lakes and waterfalls! The landscape of the National Park and the old village of Rastoke make us dreaming! We like the proximty with our guide: he answered all the questions we had, and give many more than simple answers about history or daily life in Croatia. Thank you very much!
I had two tours with Zagreb City & they were both excellent. First I had just had a fall and tore the ligament in my ankle so I could only walk short distances. Both tour guides were extremely supportive and really adapted to my situation. The first tour I took with Igor was to Plitvice Lakes. There was a lovely couple from Australia with us. Igor was very knowledgable about Croatia and the Lakes. It was a very enjoyable day. He arrived right on time at my hotel and the day just got better from there. The second day was to be a walking tour of Zagreb. My guide was Roni. Again he was very adaptable and we took public transportation where we could. He gave a great history of Zagreb along with the current view too. I thoroughly enjoyed both days and both guides. I went on through Croatia and had other guides but these two were by far the best. I highly recommend them. Lea
I absolutely enjoyed my tour through the lakes. The tour guide was excellent and gave us the best route we could take and see the whole park. The tour guide was very friendly and accommodating. It was also nice to see the mills prior to the National Park and see how corn mill was made - I highly recommend this tour to anyone visiting Croatia, it was well worth the money spent.
I just took the trip today. It was a great experience. The lake and waterfalls were beautiful. A trip that you should not pass up. The van was very comfortable. Not a normal tour either. The group size is small so if you had questions they were answered right away. Igor was able to answer any question that anyone had. Also he gave advice on other things to do in Zagreb. Thanks for the Tour.
We joined the Plitvice Lakes tour on 2010/07/25. We really enjoyed the tour. Since our tour guide knows quite well about the area, he efficiently guided us to all good view points, taking care of our pace. Thanks to him, we managed to visit all 16 lakes. We were really impressed with beauty of the Plitivice Lakes;clarity and color of the lakes, diversified water falls, well maintained foot path. We really want to come back here during the autumn color season. It must be gorgeous. The tour mini van is very comfortable with large window. We enjoyed the beautiful landscape on the way/back from Zagreb. The stop at Rastoke was a good short break. Our tour guide is very kind and has a good sense of humor with good command of English. I highly recommend this tour.
We went to Plitvice Lakes and Rastoke tour. Guide was very kind. Response was quickly. I wanted to see Rastoke more if someone is allowed to wish so much. Thank you for a very nice time in Croatia.
It was amazing and very well organized.. lakes are beautiful just like on the pictures.. our guide (igor) was involved, good fun, extremely helpful... I would recommend this trip and I hope to get back to visit Plitvica again..
We came back home this week after such a enjoyable and memorable trip from Cro atia. Thank you for your excelent guide in Plitvice.
I had awesome time. Friend was scared of bears all the time, but there were no such creatures in our site. Saw beautiful miracles of nature on lakes and loved the little place Rastoke on the way. Recomend to everybody who comes to visit Croatia and also my fellow croats. Met some japanese couple and learned some of their ways to travel that helped me every time i went on a trip. People at ZagrebCity are great and I'm glad they organized plenty of new tours and sights to follow.
---