概况
Experience the beautiful and historic city of Budapest - Queen of the Danube, on our private day trip from Zagreb
Join us on this unique tour from Zagreb. Explore Budapest - Queen of the Danube with your friendly ZagrebTours guide.
We will start our day from your accommodation in Zagreb where your guide will pick you up. You can relax yourself during a comfortable 3,5-hour drive between Budapest and Zagreb. Driving across the Northern parts of Croatia and along the great Balaton Lake in Hungary, your guide will introduce you to the rich history of Budapest and Hungarian Empire which were always closely connected with Croatia and Croatian history.
Upon our arrival to Budapest, we will discover the medieval Buda part of Budapest on the West bank of Danube River. Walking along the Castle district, we'll show you some of the most famous sights of the city: The Royal Palace, Mátyás Church, Fishermen's bastion and many other. We will also enjoy amazing views from the Bastion of mighty Danube, famous Budapest bridges, Hungarian Parliament building and Pest side of the city.
After a short coffee break, we continue with our exploring of Budapest. We will cross the Danube River and discover the most famous areas of the Pest side: The Chain bridge, St. Stephen's Basilica, the elegant Andrassy Avenue with State Opera House, Heroes' Square and many other. After we reach the heart of Pest district and Vaci Street you will have some time to spend the afternoon at leisure exploring Pest's lively center.
We are leaving Budapest the late afternoon and driving back to Zagreb, Croatia. This tour can also be arranged with an overnight in Budapest with more to explore in this remarkable city and to enjoy a romantic evening river cruise on the Danube River. At the end of the tour, your guide will drop you off at your accommodation in Zagreb.
Thank you for joining us and Goodbye!
Standard departure time is at 7 AM from your accommodation in Zagreb and it can be customized according to your preferences.
Tour Highlights:
Discover Budapest - the Quenn of the Danube
Admire the views of the Danube River from Buda Hills
Enjoy the stroll along the heart of Pest: Váci and Andrássy street
Visit Lake Balaton - the largest freshwater lake in Central Europe
The price includes:
Comfortable A/C sedan or minivan transportation
Friendly guidance of the professional and licensed, English speaking
ZagrebTours guide & driver
Hotel pick-up and drop-off
Sightseeing of Budapest
Coffee break in Budapest
Optional extension (not included):
目的地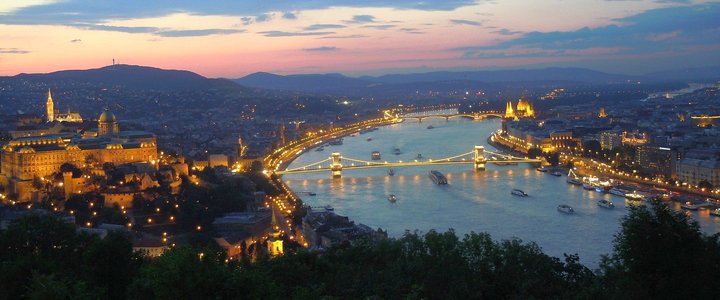 有"多瑙河的女王"之称也是匈牙利王国的前首都的布达佩斯,是您造访欧洲绝对应该访问的欧洲最美丽的城市之一。
最低价格
私人
人
价格
2
325 €
3-4
255 €
5-6
215 €
---
所有定价均以欧元表示,全部报价均按单人计算
如果您组织的旅行团多于价目表所示人数,请随时联系我们 igor@zagrebtours.com 我们将提供相关方案,以满足您的心愿
---